Resources: Books, Poetry, and Other Things of Note

A poem I have loved for many years is
The Moments between the Moment
s
,
written to
Anne Fielding
by
Sheldon Kranz
. It encourages with beautiful imagination and conviction what Aesthetic Realism teaches is the deepest desire of every person:
like of the world
.

Read an excerpt from a commentary by
Ellen Reiss
, who is the Aesthetic Realism Chairman of Education, titled:
J
obs, Discontent, and Beauty
about Robert Burns

One of the great things I had the privilege to hear was Eli Siegel's discussion of Joseph Conrad's famous story Heart of Darkness. You can read a fine report of it on Michael Palmer's website.

If you care for New York City, its people, buildings, bridges, museums, stadiums--its culture and beauty, you'll love this new website titled
Aesthetic Realism Looks at NYC

I love the film "Brushstrokes," produced by the United Nations. This animated film by Award-winner Ken Kimmelman, shows through humor the ridiculousness of prejudice.
It "is based on the Aesthetic Realism understanding of racism where it begins: the contempt for difference which needs to be understood for prejudice to end." To see it on YouTube click here.

The Aesthetic Realism Online Library, containing chapters from Self and World; poetry, essays, and lectures by Eli Siegel

Gwe: Young Man of New Guinea, by Arnold Perey, anthropologist, and Aesthetic Realism Consultant. This book is important for many reasons. One, is that it is a beautifully felt and written novel against racism. Also, I recommend Arnold Perey's important article titled Teaching Indian Culture in the US. He says about it: "In this article I say how Aesthetic Realism fights prejudice and makes for respect and kindness, even wherethere has been great contempt."

A website I recommend--particularly to persons interested in the history of World War I is Rob Ruggenberg's Heritage of the Great War. He has, perhaps, the finest collection of photographs from that period. I care very much for how he writes about the poem "In Flanders Fields" by John McCrae. And I'm proud to have on this site my report of a talk Eli Siegel gave on the play The Miracle at Verdun.

A book, needed throughout our country, which meets the hopes of people on a raging issue is :
Aesthetic Realism and the Answer to Racism by Alice Bernstein &
Others.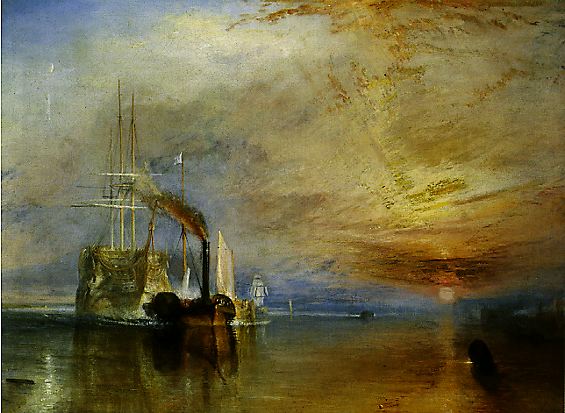 See "
Aesthetic Realism, Ethics, and Literature
" and the blog of artists, and Aesthetic Realism consultants, Chaim &
Dorothy Koppelman
Art & the Opposites.
And one of the most moving things I know, is Mrs. Koppelman's paper on
Joseph
Mallord William Turner
.

To see what Aesthetic Realism explains about the relation of art and life, see Sargent's "Madame X"; or, Assertion and Retreat in Woman"

The Aesthetic Realism Theatre Company, presents talks by Eli Siegel, founder of the philosophy Aesthetic Realism, on plays such as Shakespeare's Hamlet, Othello and
A Midsummer Night's Dream, Sheridan's School for Scandal, Ibsen's A Doll's House and George Kelly's The Flattering Word."



Reviews by Eli Siegel and more in Friends of Aesthetic Realism This includes lectures by Mr. Siegel in issues of The Right of Aesthetic Realism to Be Known.