Here I write about what I have learned from Aesthetic Realism, the education founded by American philosopher and poet Eli Siegel.

In newpaper articles and in publicly-presented papers, I have written about personal and national concerns and their relation. And here too, are some current articles written by friends and colleagues about issues affecting America and the world today, published in various newspapers throughout the country.

I live in New York City and love it here. When I was 23, I began to study the education I write of on this web site. For instance, how a person is related to everything else--and the place of art in understanding this--is outlined in the principle "The world, art, and self explain each other: each is the aesthetic oneness of opposites." (See the Aesthetic Realism Foundation online library and biographical information about Eli Siegel.) A current schedule of upcoming classes, seminars, and special events can be found on the Fdn's Calendar.

It was the greatest pleasure and richest life experience to have attended Aesthetic Realism classes given by Eli Siegel in the years from 1973 to 1978. I have selected to include here reports of some of those classes --of extemporaneous talks he gave on a wide diversity of subjects--on literature, music, the social sciences, humor, national ethics, economics, the human self, and so much more.

Today, my education continues in professional classes taught each week by Aesthetic Realism Chairman of Education, Ellen Reiss, whom I respect for her honesty, scholarship, and great kindness.
From Rock 'n' Roll, the Opposites, & Our Greatest Hopes—A Celebration!

"Anyone Who Had a Heart" by Burt Bachrach and Hal David, sung by Carrie Wilson. I'm proud to be one of the backup singers along with Meryl Nietsch- Cooperman & Ann Richards. To see it as it appears on YouTube, click here.

To hear "Carol of the Drum" or "Little Drummer Boy" by Harry Simeone, Katherine K. Davis, and Henry Onorati, performed December 2011 by the Aesthetic Realism Theatre Company as part of the Special Event "The Beauty and Urgency of Justice," click here.
The Battle of Insistences

This is the title of issue 1886 of The Right of Aesthetic Realism to Be Known. In it is the beginning serialization of Eli Siegel's lecture Mind and Insistence. It has that deep understanding of ourselves we are hoping for: explaining our insistences, the kind that strengthens us and the kind that doesn't. Also, in her commentary, critical and kind, Editor Ellen Reiss writes of something that shockingly still exists in America: child labor in the tobacco fields of North Carolina. I love this issue! It will give you new feeling and conviction about the complete justice that is deserved by every human being. Ms. Reiss writes:

"We begin to serialize a lecture Eli Siegel gave in 1949: Mind and Insistence. I find it amazing—great. He describes with richness and delicacy the various kinds of insistence everyone has, which are not understood by or even known to us.
There are, Aesthetic Realism explains, two big purposes that insist in every person, and battle with each other. There is the purpose we were born for: to respect the world, see meaning in it. That is at war all the time with another purpose, false but tremendous: to have contempt, to lessen what's not us as a means of elevating ourselves. This second purpose is the source of every cruelty. Yet the first—to see things and people with vibrant justice—is the larger, deeper insistence. No matter how much we try to submerge it, it's what our minds are for. Our being untrue to it is the central reason we are ashamed, nervous, have a feeling of emptiness, loneliness, self-dislike.
Going On Now

"As we publish this lecture of 65 years ago, I think it right to comment on a huge battle of insistences going on in the world now. The battle is about: On what basis should human beings work, have money, buy and sell? To whom should the world belong?

Beginning in 1970, Mr. Siegel explained that an economy based on the profit motive—on seeing people in terms of how much financial gain one can extract from them—was no longer able to carry on successfully. The profit system would never recover, though it might be made to limp along at the cost of enormous pain to people. Profit economics is a form of contempt. It arises from this assumption, which is also an insistence: certain people should own much more of the world than others, and can use those others to aggrandize themselves.

However, by the 1970s, another insistence had, as Mr. Siegel said, "come to a tangibility." He called it the force of ethics. And this ethical insistence, working through history, had made it so that by the end of the 20th century private profits were much more difficult to obtain. Ethics as force is by no means some vague or mystical thing. It has many, many aspects, and from one point of view is equivalent to progress as such. A central form it has taken is the coming-to-be of greater technical and productive ability on all the continents, so that now (in Mr. Siegel's words) "there is more competition with the American product." One result is, thousands of American businesses have disappeared."

To continue reading this issue, click here.
















































"Power & Grace in Music, with a Note on Sincerity" from a Music: Aesthetic Realism
presentation of October 26, 1975 given by Paul Abel Page 1 | Page 2
In 1946, Paul Abel began his career as an airline pilot. Several years later in 1949, Mr. Abel received his Master's degree in Music at Syracuse University, where he was on the faculty and taught voice. Then in 1969, he began to study Aesthetic Realism in New York City in classes with its founder, Eli Siegel. In 1975 he taught voice, using the Aesthetic Realism point of view. This is the point of view of the essay presented here. What Mr. Abel sees about Verdi's Rigoletto, I believe, adds importantly to its beauty and value.--Editor

"Freedom Is with Imagination," Nevertheless Poetry class given by Eli Siegel
September 29, 1971. It includes a discussion of Samuel Taylor Coleridge, including his
great poem "Christabel," and Homer's Iliad, the translations of Richmond Lattimore,
and Alexander Pope. This is a report written by Paul Abel, musician, retired airline pilot,
and my father. He studied Aesthetic Realism in classes with Eli Siegel in the1970s. I am
grateful to him for introducing me to this important education. He told me recently, how
glad he is that his report could be published here on this web site.

"Instinct and Mme de Sevigne,"a report by Lynette Abel on a class given by Eli Siegel
December 11, 1964, one in a series he gave on instinct.

"People Leave Each Other in Poetry," two classes given by Eli Siegel February 14 and 21,
1968 about difficulty in love, the leaving of one person by another. Includes discussion of
John Keat's "La Belle Dame Sans Merci."

"Freedom and Order in Poetry" given February 4, 1970. In it, Eli Siegel discusses,
among many other poems, Vachel Lindsay's "The Congo."

"It Is, As It's Elsewhere," given June 17, 1970 by Eli Siegel about the meaning of poetry;
includes discussion of Carl Sandburg's poem "To a Contemporary Bunkshooter."

The Miracle at Verdun, a play by Hans Chlumberg, discussed by Eli Siegel April 3, 1977

"Words Are Everywhere: Comedy and Tragedy Are Two of These," was given
March 24, 1971. Eli Siegel discusses the1924 play Juno and the Paycock by Sean O'Casey

"Presence and Absence: A Consideration of the Arts and Sciences,"given February 21,
1969. Eli Siegel discusses the writing of French author Constantin Francois Comte de
Volney

"Shakespeare's Interesting," In this talk, given December 9, 1970, Eli Siegel uses an
18th century edition of the play Hamlet, with critics of the time, and E.M.W. Tillyard's
Shakespeare's Problem Plays.

















































Aesthetic Realism Seminars:



Essays by Lynette Abel

The Fight between Boredom and Awareness in a Woman's Mind
Discusses the life and work of Frances Perkins, Secretary of Labor in FDR's administration
Page 1 | Page 2 | Page 3

What's the Big Thing Women Need to Know about Power?
Discusses the 19th century novel, Emma by Jane Austen
Page 1 | Page 2 | Page 3

What's More Important: to Appreciate Rightly or Be Praised?
Discusses the film The Sound of Music
Page 1 | Page 2 | Page 3

Beauty and the Beast; or, the Ethics of a Fairy Tale
Excerpt from an Aesthetic Realism Seminar, with a discussion of the Madame Leprince
De Beaumont story of this beloved fairy tale, translated by Ronald Duncan.

How Can Men and Women Be Sure of Themselves?
Discusses the short story "The Second Choice," by Theodore Dreiser
Page 1 | Page 2 | Page 3

Despite Achievement & Praise--Why Can a Woman Feel Empty?
Discusses portions of Anne of Green Gables by L.M. Montgomery
Page 1 | Page 2 | Page 3

Kindness is Criticism
Includes commentary on the life and work of Jane Addams

The Inability to Appreciate--What Does it Come From?
Discusses the short story "The Garden Party," by Katherine Mansfield
Page 1 | Page 2 | Page 3

A Woman's Dissatisfaction: Can It Be Beautiful?
Commentary on the character Beatrice from William Makepeace Thackerary's Henry
Esmond Page 1 | Page 2 | Page 3

In Trying to Be Important, What Mistakes Do People Make?
Discusses aspects of the novel Framley Parsonage, by Anthony Trollope
Page 1 | Page 2 | Page 3

Woman's Determination: What Makes It Right or Wrong?
Includes discussion of aspects of the life and work of Susan Travers, who showed courage
and determination to defeat Fascism, in her work as a military driver in the North African
Campaign during World War II Page 1 | Page 2 | Page 3

Why Are Women Disappointed--& Do They Ever Want to Be?
With some comment on the 1913 novel Pollyanna by Eleanor H. Porter
Page 1 | Page 2 | Page 3

The Ordinary Doom
By Eli Siegel, founder of Aesthetic Realism
I am glad to reprint this important essay, The Ordinary Doom, in which Eli Siegel explains two large matters: why people feel unexpressed and not understood.

Books about Aesthetic Realism, and Other Things of Note:

Read an excerpt from a commentary by Ellen Reiss, who is the Aesthetic Realism
Chairman of Education, titled: Jobs, Discontent, and Beauty about Robert Burns

One of the great things I had the privilege to hear was Eli Siegel's discussion of
Joseph Conrad's famous story Heart of Darkness. You can read a fine report of it on
Michael Palmer's blog, Music, History, & Life.

If you care for New York City, its people, buildings, bridges, museums, stadiums--its
culture and beauty, you'll love this new website titled Aesthetic Realism Looks at NYC!
Have fun perusing it!

A website new on the scene, which has some beautiful and deeply moving photo-
graphs, is that of my colleague and friend Harvey Spears. I love the great paper he
and his wife, Carol Driscoll, wrote on Rembrandt's The Jewish Bride.

The Aesthetic Realism Online Library, containing chapters from Self and World;
poetry, essays, and lectures by Eli Siegel

Gwe: Young Man of New Guinea, by Arnold Perey, anthropologist, and Aesthetic Realism
Consultant. This book is important for many reasons. One, is that it is a beautifully felt
and written novel against racism. Also, I recommend Arnold Perey's important article
titled Teaching Indian Culture in the US. He says about it: "In this article I say how
Aesthetic Realism fights prejudice and makes for respect and kindness, even where
there has been great contempt."

A website I recommend--particularly to persons interested in the history of World
War I is Rob Ruggenberg's Heritage of the Great War. He has, perhaps, the finest
collection of photographs from that period. I care very much for how he writes
about the poem "In Flanders Fields" by John McCrae. And I'm proud to have on this
site my report of a talk Eli Siegel gave on the play The Miracle at Verdun.

A book, needed throughout our country, which meets the hopes of people on a
raging issue is : Aesthetic Realism and the Answer to Racism by Alice Bernstein &
Others.

See "Aesthetic Realism, Ethics, and Literature" and the blog of artists, and
Aesthetic Realism consultants, Chaim & Dorothy Koppelman Art & the Opposites.
And one of the most moving things I know, is Mrs. Koppelman's paper on Joseph
Mallord William Turner. Have a wonderful time reading it.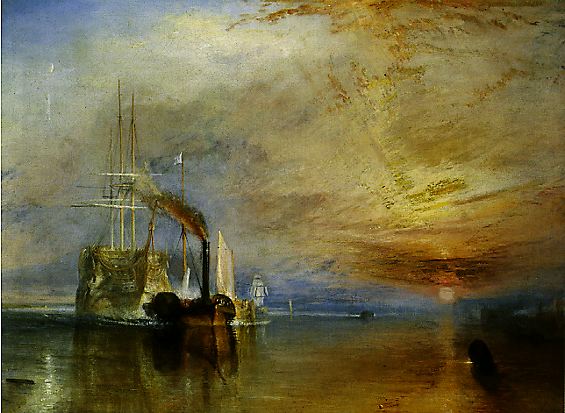 See too, Christopher Balchin's blog titled Aesthetic Realism Is True, Fathers & Sons,
Economics, and More!, by Bruce Blaustein, Aesthetic Realism, Women's Issues, & the
World by Maureen Butler, All the Arts by Aesthetic Realism consultant, Carrie Wilson,
and Aesthetic Realism and Education, by Rosemary Plumstead.

To see what Aesthetic Realism explains about the relation of art and life, see
Sargent's "Madame X"; or, Assertion and Retreat in Woman" by Lynette Abel

The Aesthetic Realism Theatre Company, presents talks by Eli Siegel, founder of the
philosophy Aesthetic Realism, on plays such as Shakespeare's Hamlet, Othello and
A Midsummer Night's Dream, Sheridan's School for Scandal, Ibsen's A Doll's House
and George Kelly's The Flattering Word."



Reviews by Eli Siegel and more in Friends of Aesthetic Realism This includes
lectures by Mr. Siegel in issues of The Right of Aesthetic Realism to Be Known.


"Carrier cuts are rooted in contempt The Press & Sun-Bulletin, Binghamton, NY,

"Enron fallout is appalling "The Oneida Daily Dispatch, Oneida, NY

"What Does a Person Deserve?" The Palladium Times, Oswego, NY

"World should be owned by people living in it" The Record, Troy, NY

"A Different Take on Spring, Power of Love" The Ithaca Journal, NY

More articles